Make A Donation
Support By Giving
Donate
Ways To Give
Mission Southside prayerfully relies on the generosity of people who are able to donate their goods, their time, and their financial resources for the purpose of meeting the needs of those in our community who are in need. 
Gifts In Kind
Do you have items or goods to give away to support of our mission?
Financial Support
Are you interested in learning how you can support Mission Southside?
Multiplying Loaves & Fishes
The Feeding of the 5,000 is the only miracle (apart from the resurrection) which is present in all four canonical Gospels:
The narrative tells the story of thousands of people who were following Jesus and became hungry. Five loaves and two fish would never satisfy everyone, but when placed in the hands of the Master, it multiplied and everyone was satisfied, with baskets of leftovers. The lesson in the story is this: What do you have in your hands? What  are your loaves and fish, and are you willing to place those in the hands of the Master to be multiplied?
The team at Mission Southside, along with a fiscally responsible Advisory Board, challenges you to put a portion of your financial loaves and fishes in the hands of Jesus through Mission Southside.
Won't you consider making a sacrificial gift as we continue our good work?
Giving Financially
Your financial donations will be used to support the ministry of Mission Southside and its efforts and desires to meet both the physical and spiritual needs of those in our communities.
Mission Southside is a tax-exempt, non-profit organization under section 501(c)(3) of the IRS. Contributions are tax-deductible.
Give financially
Are you interested in learning how you can support Mission Southside?
Creative Giving
Give through United Way, Amazon Smile, grants, foundations, trusts, and matching business gifts.
Give using iDonate
Mission Southside has partnered with iDonate to receive cash and non-cash donations to support their work in Johnson County.
iDONATE should only be used for cash gifts and non cash gifts that are NOT intended to be given away at our free garage sales. Click "Donations" to find out how to donate your used clothing, housewares, furniture, and non perishable food.
If you prefer, you can send checks to:
Mission Southside
514 S Kansas Avenue

Olathe, KS 66061
Matching Gifts Program
Did you know you can double your support for Mission Southside, without even giving a dollar more? Find out if your employer participates in our Matching Gifts Program.
Many corporations match employee donations (or the tax deductible component of your membership) to our organization. If you volunteer with us, your employer may also provide us with a grant as a way to recognize your ongoing support.
Please search for your company above, and thanks for checking to see if your company offers these programs!
To find out more about Double the Donation and how we use it, please visit our Double the Donation page.
"Gifts in Kind" Donation Policy
We are extremely grateful for every physical donation that is given to Mission Southside.  Our goal is to use these donations to help us accomplish our vision of putting God's love in action by extending help and hope. Click here to review our "In-Kind Donations" operating procedure.
If you have any CORE furniture donations, please call our office at (913) 393-2200.
All other donations may be dropped off at our facility either in the drop box or during office hours.
CORE Furniture Items
Washers and dryers
Mattresses and box springs (not king)
Dressers
Table and chairs
We are In Need Of
Backsnack items (hearty soups with meat / fruit cups)
CORE furniture (not broken, in good condition)
Clothing (clean, no tears or stains, all sizes; no underwear)
Bedding / linens (clean, in good condition)
Toys, kitchen items, select baby items (new or gently used)
Washers, dryers, counter-top microwaves
We will not accept these items
Damaged goods or goods in non-working condition / fair or poor condition
Cribs / Car seats / High chairs
TV's / Desks / Computers
Hutch / China cabinets / Entertainment centers / Book shelves
Plumbing fixtures
Opened containers of hazardous waste (paint, gas, oil, cleaning products, etc.)
Note: Donated items must meet these requirements
MUST

 

be in very good or slightly used condition

Must not be damaged

Must have minimal dirt or staining

Items must be small enough to be used in a small apartment type setting
We will turn away items if they do not meet these requirements.
United Way Directed Giving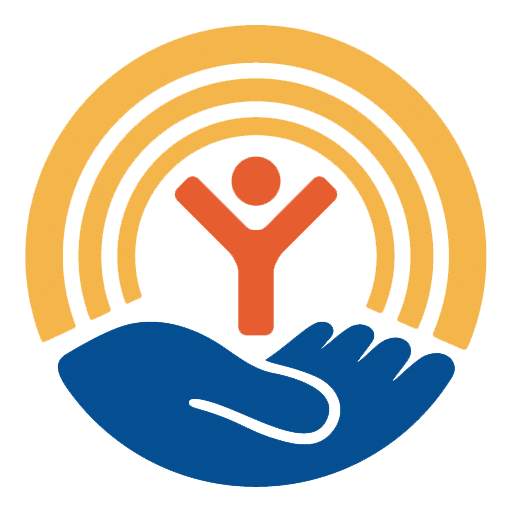 Under the United Way donor directed giving program, Mission Southside is eligible to receive donor-directed contributions through the annual United Way of Greater Kansas City fundraising campaign.
Under this program, donors to United Way may designate all or a portion of their gift to Mission Southside.
United Way uses a "write in" approach, in which donors simply need to:
1.  Request a "Donor Directed Giving" form when making their United Way pledge. This form is separate from the pledge form and must be requested from the person in the company responsible for collecting United Way pledge forms. Contributors using United Way's online giving tool are provided the option to designate their gift when making their online pledge.
2.  Write in the name of the organization and a phone number or mailing address. If the phone number or address is unknown, the name of the organization is sufficient.
3.  Indicate the amount—whether all or a portion—of their pledge that they want to direct to the organization.
When United Way receives a designated contribution to Mission Southside, we will be contacted to provide verification of our services and 501(c)(3) status. Mission Southside will receive payments over the course of the year as the pledge is collected (minus 12.5% for administrative costs).
Your designated United Way contributions are a wonderful way to support the work of Mission Southside.