The Branches church has been partnering with Mission Southside for almost four years. We started our Friday night 'food give-away' with the intent that we could in some way share the hope of Jesus with neighbors in a nearby apartment complex. Granted – we have a language barrier, but my administrative assistant is fluent in Spanish – so I was hopeful that would help in that effort.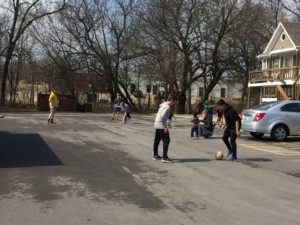 After three years we have made some inroads by having VBS, serving Backsnacks and assisting with household needs, but I still felt we just weren't reaching the residents in a way I was expecting.
One Sunday service I made the statement that I felt like we were feeding the 5000 – people showed up for the food, but there was little interaction with regards to giving any spiritual food. So I was thinking about terminating that portion of our partnership.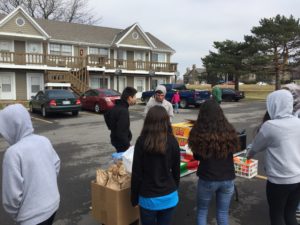 After that service, one of the residents of the apartment complex who had started attending our church came up to me almost in tears. She told me how she was supporting her two daughters and that her primary food means was our Friday food give away. She explained that the reason she was even at our church was because of the love that the team had been showing to her and the neighbors there.
Say no more…we will continue to assist the neighbors at these apartments on Fridays as long as I am Pastor of the Branches Church.
Pastor Sam Peluso
Let us not become weary in doing good, for at the proper time we will reap a harvest if we do not give up. – Galatians 6:9